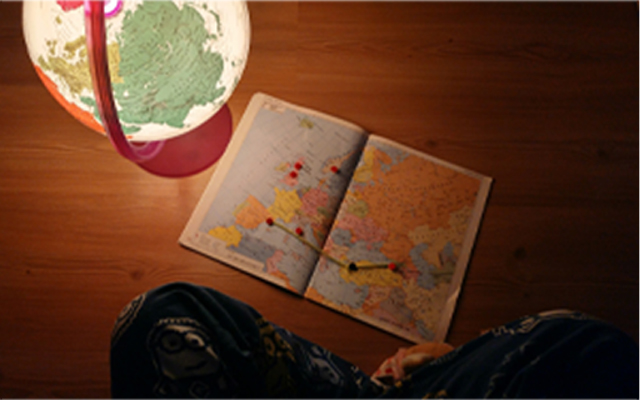 The International Projects area is divided into representative sub-categories of the multimedia courses created by Conform Scarl and Prism Consulting Srl to support the various projects.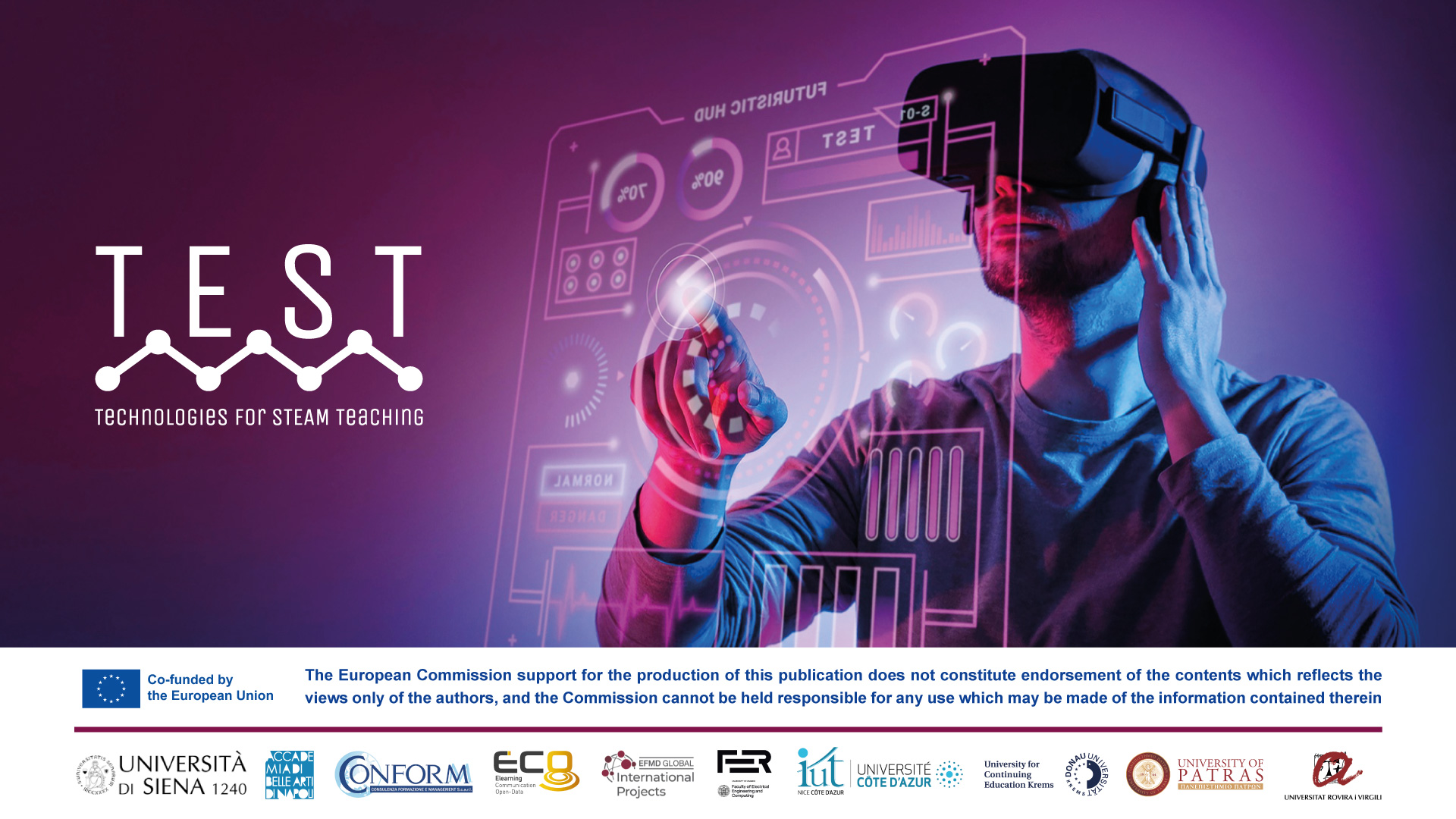 The project "TEST: Technologies for STEAM Teaching" aims to promote innovative and quality teaching and learning through new technologies, especially in STEAM+A disciplines, whose empirical nature is not compatible with distance learning.
Scientific, technological and artistic education, in fact, is based on students' experimentation in a laboratory, where theoretical models are confirmed, a practical, pragmatic, empirical orientation is provided, creativity and teamwork are stimulated.
Therefore, the project focuses on the co-development of a Learning Programme, as a didactic framework for training trainers for the development of digital, methodological, design and communicative-relational competences, necessary to design, deliver and evaluate STEM+A students' learning processes conceived, conducted and implemented in virtual laboratories based on doing, communicating and relating.
In particular, the project aims to achieve the following general objectives:
encourage a change in the mindset of university teachers to evolve into the role of the Adaptive Teacher;

stimulate concrete changes in university pedagogical practices;
promote a methodological, technological and didactic alignment of a pool of teachers;
experimenting the methodologies acquired.
Enrolled students: There are no students enrolled in this course.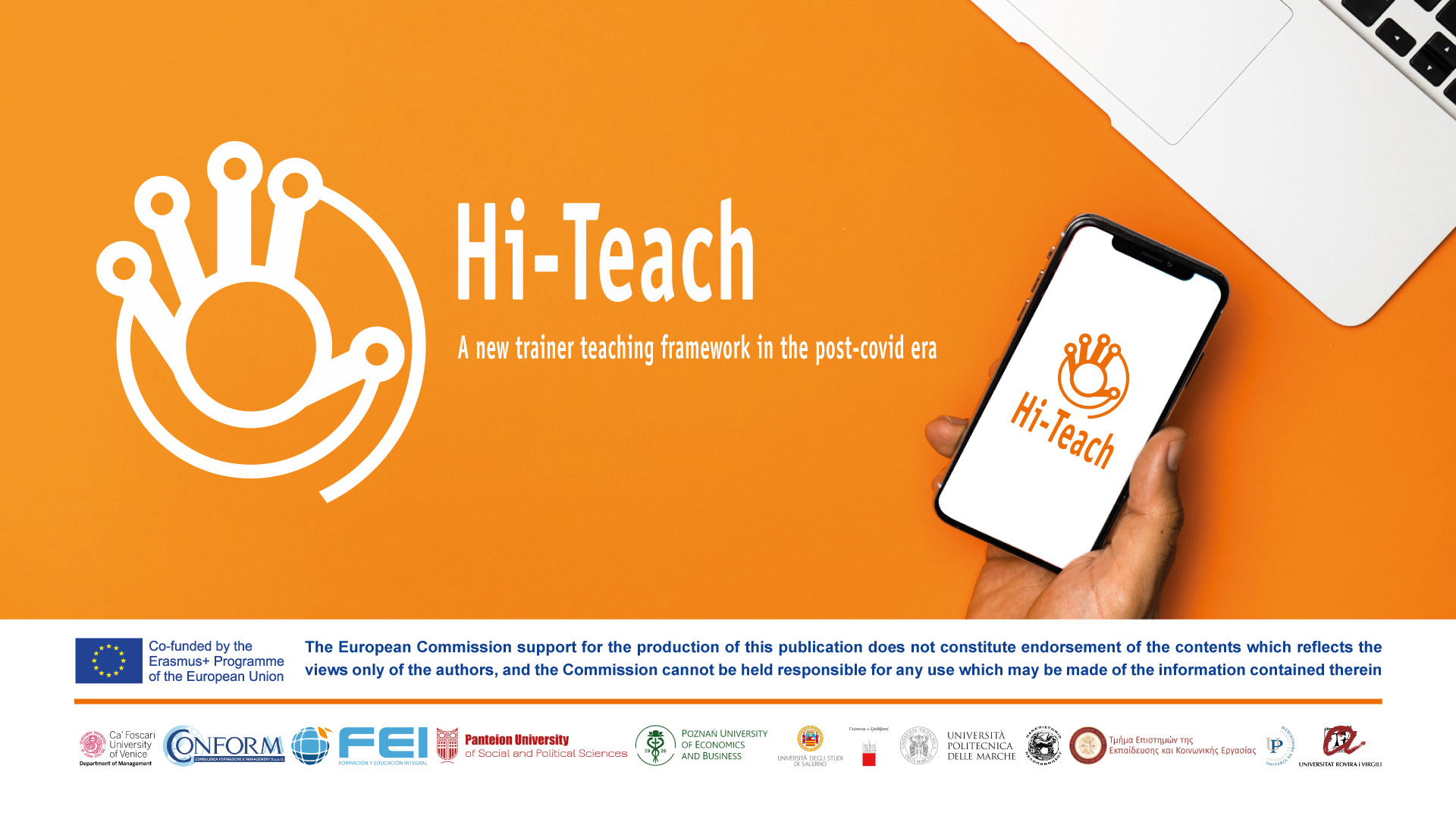 The HI-TEACH PROJECT aims to develop and deliver a Learning Programme to help educators become "Hi-Teachers", capable of using hi-tech didactic equipment and applying inclusive web-based teaching methods that use audiovisuals and gaming as experimental grounds to introduce elements of flexibility, simplicity, accessibility, interactivity and personalisation, which are key indicators of quality in open learning.
The course consists of 5 modules that cover the topics of lesson design, activity planning, digital resources, engagement and formative assessment and are in the form of interactive OERs containing a multitude of further information materials. These materials are complemented by a Hi-Handbook which covers the topics of Instructional Design, Game based learning, Movie Education and the New frontiers of learning to allow educators to develop accessible, flexible and personalised courses.
Are you an educator? Are you as digitally adept as you think? Take the course to find out.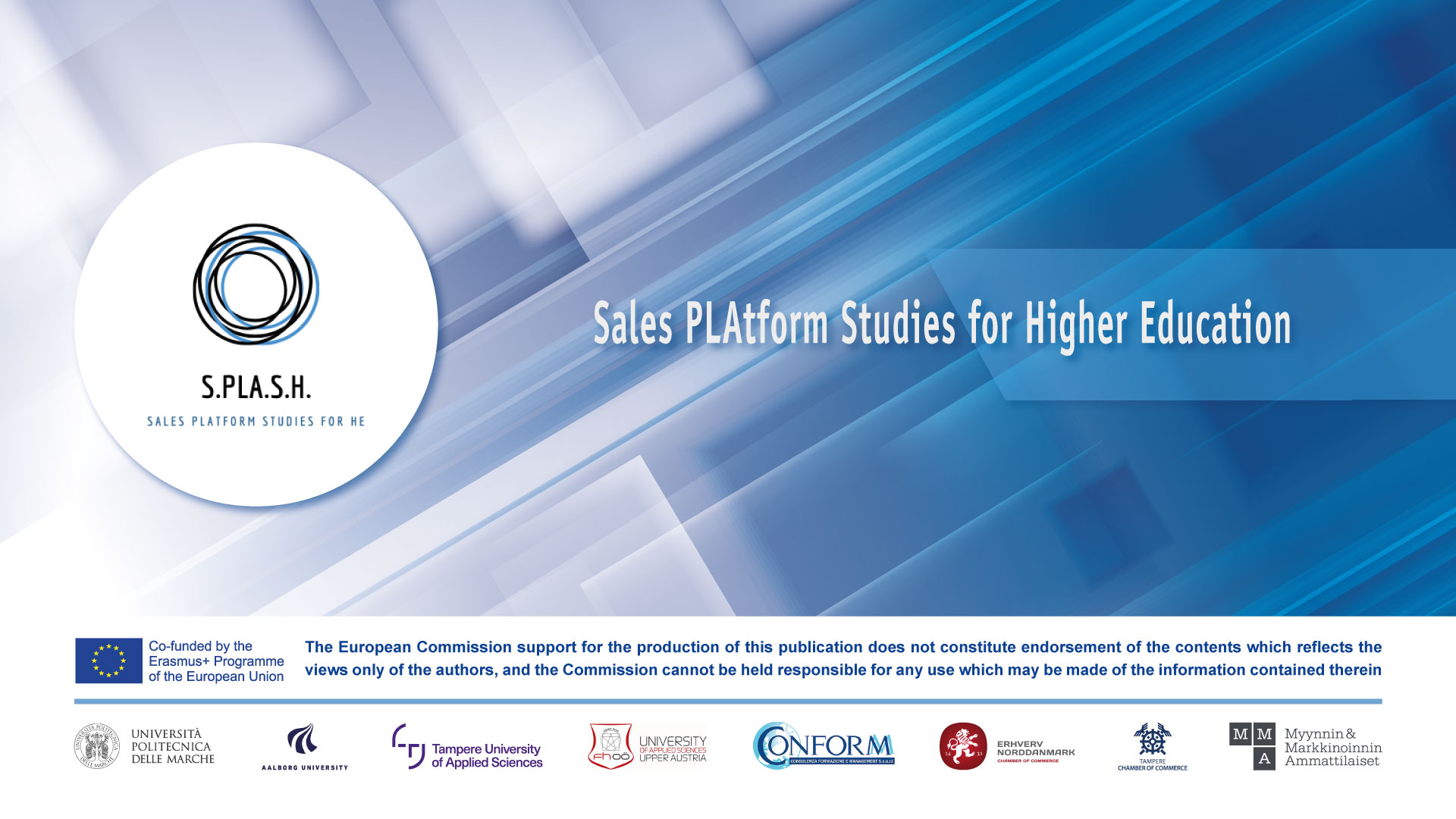 The SPLASH - SALES PLATFORM STUDIES FOR HIGHER EDUCATION project aims to create, test, disseminate and mainstream an original learning format, based on e-learning platforms, for courses on international sales and digital selling at European level, in order to develop the skills of university (undergraduate) students, enrolled in business, marketing and sales university programs.
The course consists of 6 modules that cover the topics of relationship marketing, hybrid/social/team-based selling, story and emotional intelligent selling and sales technologies and are in the form of interactive OERs containing a multitude of further information materials.
These materials are complemented by two narrative branching scenarios that allow viewers to test their knowledge of the learning contents of the OER, interacting with the simulation of a business context of people working in international sales and digital selling. Viewers are given three possible options to choose who they would behave in that circumstance.
Curious? Register for the course and see if you have what it takes to become a successful sales manager.